Basic Q de festa services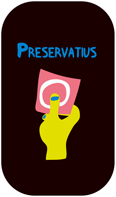 Condoms
The Q de festa! display stand has useful information on health, drugs, sexuality and other topics of interest.
Tips & Tricks
Getting ready

Then it's time for some information, on the Internet or by other means. It is important to clarify

Doubts and questions about sexuality.

What should I take with me?

To prevent STDs and unwanted pregnancies, always carry a condom or other barrier method... for him and her! Condoms are for two! To make sure it doesn't spoil your fun, keep the condom handy and make it part of the game. It is easier to put it on during oral sex than just before penetration. If you're one of those people who think they reduce sensitivity, check out different types to find the one that suits you. Remember the female condom too, which instead of fitting over the penis, fits inside the vagina (or rectum). If you didn't think to bring condoms with you, and it looks like you'll be needing one, you can find them on sale in Q de festa! venues.