Basic Q de festa services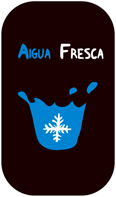 Cool Water
We guarantee access to cool drinking water to prevent dehydration.
Tips & Tricks
During the party

Having fun while being safe is easier if we control three factors:

What I take: be very clear on how, when and what you take.

The human body contains about 80% water. Exercise, high temperatures and alcohol are factors that lead to dehydration. It is very important to drink water (or another non-alcoholic drinks) frequently to stay hydrated.