Extra services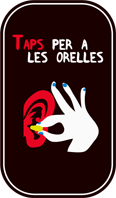 Ear plugs
Free for staff and on sale for customers.
Tips & Tricks
During the party

Having fun while being safe is easier if we control three factors:

How I feel: listen to your body and take care of it.

If you're a real partygoer and you go clubbing often, in addition to the general risks is the risk of hearing problems. The latest trend amongst 'techno-sybarites' of Europe is to use earplugs, which reduce the impact of noise and filter out the most harmful sounds without affecting our perception of sound power, which is guaranteed thanks to the subwoofer bass. What's more, these earplugs do not interfere with communication, and are useful for partygoers and venue staff (bar staff and so on).