Basic Q de festa services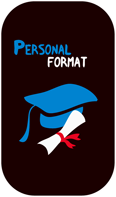 Trained Staff
Q de festa! venue staff are trained in risk prevention and reduction in nightlife entertainment and they can help you out.
Tips & Tricks
During the party

Having fun while being safe is easier if we control three factors:

How I feel: listen to your body and take care of it.

If you feel ill, can't breathe, your heart is racing, you feel anxious, paranoid or are having a 'bad trip', take note, whether you've taken drugs or not, as these are clear warning signs. Rest for a while, get away from the music, lights and crowd, and get some air. Some Q de festa! venues have chill-out areas where you can relax, and if you don't start to feel better, tell your friends or a member of staff.

Take care of your friends and make sure they have a good time..

If there are problems, and a friend needs help, tell whoever attends to them exactly what they've taken and how much. Lying in these situations only makes things worse. . Remember the Emergency Services phone number is 112, and that Q de festa! venue staff are trained to provide assistance in these cases.