Boveda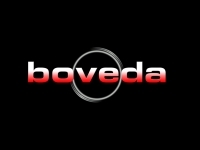 See the extra services offered at these venues:
Ear plugs
Free for staff and on sale for customers.

Non-alcoholic cocktails
List of non-alcoholic cocktails.
Food
Food vending machines or other sales system.
About this venue:
Sala de Fiestas en la que se realiza m´´úsica en directo y sesiones de Discoteca con el mejor Rock,Punk y Heavy internacional y nacional.
Opening hours:
Divendres, dissabte i vigilies de festiu de 00:30 a 06:00. Els concerts poden comenaçar a partir de les 20h.
Types of music:
Rock
Location: