Burros Cantina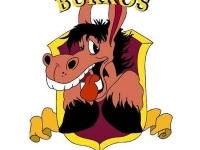 Carrer de Pere IV 67
08018 Barcelona
Authorised capacity: 95 persones
See the extra services offered at these venues:
Ear plugs
Free for staff and on sale for customers.

Non-alcoholic cocktails
List of non-alcoholic cocktails.
Food
Food vending machines or other sales system.
About this venue:
Local amb gent jove de barcelona, ambient tranquil per estar-hi en grup. Els millors mojitos amb i sense alcohol del Poble Nou els trobaras aqui.
Opening hours:
Dijous, divendres, dissabtes i vigilies de festiu de 22h a 02:30h
Types of music:
Pop, Rock
Location: