L'ovella negra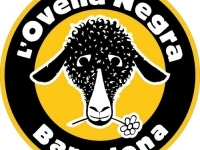 See the extra services offered at these venues:
Ear plugs
Free for staff and on sale for customers.

Non-alcoholic cocktails
List of non-alcoholic cocktails.
Food
Food vending machines or other sales system.
About this venue:
La Taberna Clásica de Barcelona. Quién no ha oido hablar de la Ovella Negra? Futbolines, Billares, la mejor Sangria y gran cerveza!!!!!!
Opening hours:
Dimarts, dimecres i dijous de 20h a 02:30h. Divendres i dissabtes de 17h a 03h. Vigilies de festiu de 20h a 3h.
Types of music:
Alternativa, Clàssics, Comercial, Grans èxits, Indie, Oldies, Pop, Rock, Rumba, Techno
Location: