Raven Poblenou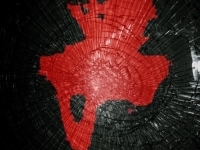 See the extra services offered at these venues:
Ear plugs
Free for staff and on sale for customers.

Non-alcoholic cocktails
List of non-alcoholic cocktails.
Food
Food vending machines or other sales system.
About this venue:
Metal & Cerveza Bar A la zona de Marina, Poblenou... a 5 minuts de la Sala Boveda.
Opening hours:
Divendres, dissabtes i vigilies de festiu de 22h a 02:30h
Types of music:
Pop, Rock
Location: